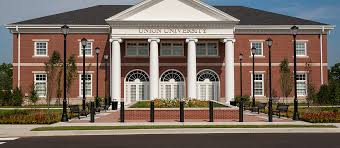 UU Emergency Information
All NITOC attendees are asked to be familiar with the following Emergency Procedures at UU, in order to act quickly and intelligently if weather-related or medical emergency situations arise.
In Case of an Emergency...
Emergency Telephone Numbers
The area code for Jackson, TN is (731)

Fire/Ambulance 911
Police 911
Poison Control 1-800-482-8948 or 1-800-332-6633
Medical Help/Advice:
Tennova Healthcare - Regional Jackson Hospital
Address:367 Hospital Blvd, Jackson, TN 38305
Phone:(731) 661-2000
Jackson-Madison County General Hospital
Address: 620 Skyline Dr, Jackson, TN 38301
Phone:(731) 541-5000 Hospital / Emergency Room 524-4141
The Jackson Clinic- Convenient Care
Urgent Care Facility
2863 Hwy 45 ByPass, Jackson, TN 38305
Phone:(731) 660-8360
Fire
All campus buildings have fire escape routes and safety precautions clearly posted, including the locations of fire extinguishers and the nearest exits. In the event of a fire, follow the designated procedures quickly.
Severe Weather
In case a tornado watch or warning is issued, students need to follow proper procedures.
A tornado watch means that conditions are right for a tornado. During a watch, security and the Housing Coordinator staff will monitor the weather reports, and students will be advised.
A tornado warning means that a tornado is imminent. When a warning is issued, you will be asked to move to secure location. For your own protection, it is mandatory to move to the secure locations during a tornado warning.